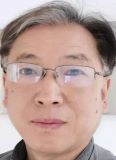 Prof. Dongzi Zheng
Shanghai University of International Business and Economics, China
Title:
Characteristics and Problems of Leisure Industry in Contemporary China
Abstract:
This report analyzes the basic characteristics of leisure industry development in China since 1990s, and discusses the main problems. According to the report, the contemporary coastal provinces of Chinese mainland are influenced by administrative levels to form a spatial pattern of vacation and leisure, and the development of leisure industry presents the characteristics of pushing waves. At the same time, there are some problems, such as the distribution of leisure rights and interests and the value differentiation of leisure products. The report mainly includes the following aspects.
1. Hierarchical structure of leisure space in coastal provinces of mainland China
2.The leisure industry develops in a wave-like way
3. There are problems in the fairness of leisure rights and interests
4. Cultural polarization of leisure products
Keywords: Leisure Industry; Characteristics and Problems; Hierarchical structure of leisure space; The develops in a wave-like way; China.
Biography:
Shanghai University of International Business and Economics. Special editor of the Journal of Leisure and Recreation Research(special issue, Taiwan). Research fields include the leisure and Tourism Scenic Area Management. Main results include: <Society grows with leisure--Natural-cultural structure of leisure>(2017); <Leisure culture and space--Cultural principle and geographical explanation of leisure >(2020);< The concept of region >(1997, 2010). They have been effectively used as key reading materials in postgraduate training programs by many universities. I have won a number of provincial and ministerial awards such as one, two, three, etc.