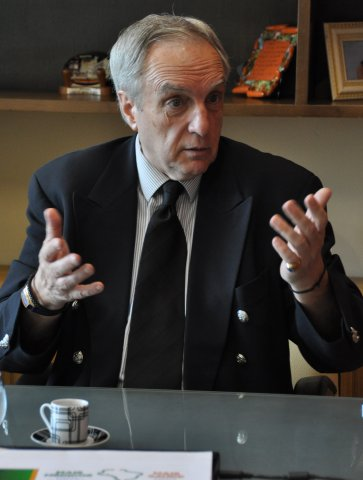 Prof. Luiz Moutinho
Visiting Professor of Marketing at Suffolk Business School, Faculty of Arts, Business and Applied Social Science, University of Suffolk, Ipswich, England, UK.
Title:
FUTURERISING DIGITAL MANAGEMENT AND PUBLIC SERVICES
Abstract:
The presentation starts by exploring megashifts, digitality the digital business, digital strategy and digital convergence. The discussion then moves on to cloud computing, the intercloud and sensor cloud. Active digital identities are then covered. A nexus of disruptive technologies, smart cities, sustainability and livability issues are presented. The topics of e-governance and e-education are then dissected. Emerging technologies are also covered. At the end of the presentation, some challenges facing the digital society are discussed.
Research Areas:
His areas of research interest encompass futures research and marketing and management futurecast, biometrics and neuroscience in marketing, artificial intelligence, algorithmic self, wearable devices detecting human emotions, evolutionary algorithms, human-computer interaction, artificial neural networks in marketing and modelling consumer behaviour.
Research Experience:
In 2020 he was elected as the member of The Academia Europaea. In 2017 he received a degree of Prof. Honoris Causa from the Univ. of Tourism and Management Skopje, North Macedonia.
During 2015 - 2017 he was professor of BioMarketing and Futures Research at the DCU Business School, Dublin City University, Ireland. This was the first Chair in the world on both domains - BioMarketing and Futures Research. Previously, and for 20 years, he had been appointed as the Foundation Chair of Marketing at the Adam Smith Business School, University of Glasgow, Scotland.
He completed his PhD at the University of Sheffield in 1982. He has been a Full Professor for 32 years and held posts at Cardiff Business School, University of Wales College of Cardiff, Cleveland State University, Ohio, USA, Northern Arizona University, USA and California State University, USA. He has held Visiting Professorship positions at numerous universities in China, Lithuania, Austria, New Zealand, Denmark, Slovenia, Portugal, Hungary, Taiwan, Brazil, Colombia, Fiji and Cyprus.
Between 1987 and 1989 he was the director of the Doctoral Programmes at the Confederation of Scottish Business Schools and at the Cardiff Business School between 1993 and 1996. He was director of the Doctoral Programme in Management at the University of Glasgow between 1996 and 2004.